2.5.1
Your video collection will grow with xVideoServiceThief. Download Videos from YouTube and more the 70 compatible webs, download xVideoServiceThief for free

Download videos from YouTube and another 70 websites
xVideoServiceThief is an application that can be used to download videos from YouTube, Vimeo, Google Video, Metacafe and Daily Motion, being one of the best and most complete applications to download videos from the Internet.

With more than 75 compatible sites, xVideoServiceThief only needs us to indicate the URL of the video to automatically detect the site and the file that we want. After that, it will download it. It will even be possible to convert the video to an easier-to-use format like AVI, MPEG1, MPEG2, WMV, MP4 and 3GP. It also allows us to extract audio in MP3.

Among the websites compatible with xVideoServiceThief we'll find those that are known by everyone, to others like Pugorama, OneHumor, Videolog or much bigger services that allow us to upload videos like Myspace. It is also possible to download videos from the most popular adult websites.

Among the most incredible features we'll find a small widget to simply drag and drop the video that we want to download so that xVideoServiceThief starts working.
Antony Peel at Google +
Images xVideoServiceThief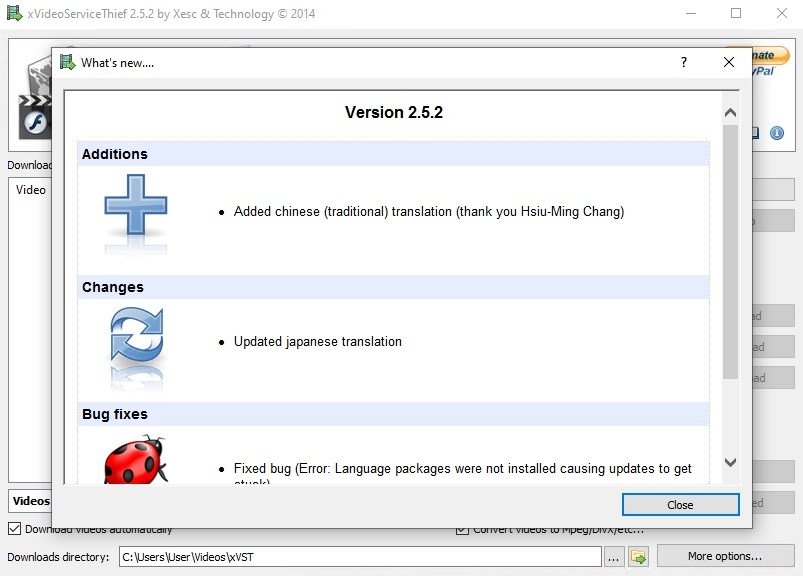 Download videos and songs from YouTube

Listen to online music for free and play videos